I like to whine about Heroes. In my opinion, the show jumped the shark at the end of Season 1 with its anti-climactic finale. Still, I'm a sucker for anything with superheroes, so I'm continuing to watch despite my reservations. Sadly, as last night's episode confirmed, the writing is as absurd as ever.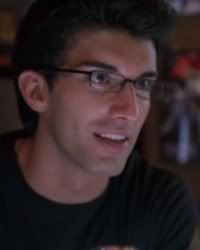 It's bad enough that they introduced a character who can breathe underwater. Talk about a lame power -- he can't even talk to the fishes like Aquaman! When Claire scrambled to hide him, I turned to my friend
JZ
(no, not
that
JZ) and made a crack about how she should just stash him in the jacuzzi.
I never expected the writers would actually stoop to stashing him in the jacuzzi.
Even worse, I think the show is poised to bring back one of my least favorite characters from seasons past. One mystery of S3 is the identity of REBEL, the anonymous computer hacker who has been helping our heroes at every turn. I'm guessing that REBEL is Micah, who can interface mentally with machines.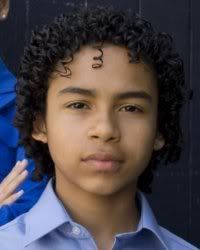 I don't know what it is about that kid, but he really creeps me out. I would totally buy him as, say, a murderous child psychopath...